Superior
Welcome to the...
Most beautiful city in the world!
Experience Ohrid through the breath-taking view of our restaurant, feel like home in one of our uniquely designed rooms and suites or enjoy a relaxing time with a freshly roasted coffee in our lounge bar.
About Us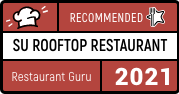 Accommodation
Ideally located on the shore of the Ohrid Lake, we have designed our rooms to fit your best comfort. Experience a different way of traveling and explore the Balkan pearl in the best possible way.
Restaurant and Bar
Serving carefully selected specialties from domestic and world cuisines and unique coffee from our own roastery, our restaurant and bar offer unforgettable culinary experience overlooking the beautiful Ohrid Lake.
Su Rooftop Restaurant
With carefully selected menu of the best world specialties and especially the tasteful local cuisine, our restaurant is the perfect place to experience the local feel while enjoying the city's skyline from the upper floor of our hotel. With the top to bottom windows, our restaurant offers the best view of the city's most famous historic landmarks and the clear waters of the Ohrid Lake.
Liquid Boutique Bar & Kitchen
Our bar is located at the bottom floor at the very shore on the Ohrid Lake. You can closely feel the vibrant life of the locals as you enjoy in the best coffee served directly from our own roastery or a refreshing cocktail under the summer sun. We have designed our menu of food and drinks to best fit the local life of the modern Ohrid youth, so you can experience this beautiful city just as the locals do.
Restaurant & Bar
TREAT YOURSELF WITH SOME OF OUR SPECIAL OFFERS
Check them here…
Written by Our Hotel's Guests

"The location is great, the menu is wonderful everything is delicious, the staff are very kind"

- Violeta

"Es ist gut zu wissen, dass hier eine Oase jedem Ohridbesucher neue Kraft verleihen kann. Aufmerksamer und dabei unaufdringlicher Service, ein hilfreicher Sommelier, Speisen vom Feinsten in erholsamem Ambiente.  Es gibt eine Skybar mit kleiner Terasse die einem einen kolossalen Ausblick auf die Stadt und den See verleiht."

- Kristijan

"The location is great, the menu is wonderful everything is delicious, the staff are very kind"

- Violeta